Her story is filled with intensity. I don't think it would make a good movie. It would have to be a miniseries.
A radio drama was made about her, but it only gives a small taste of her life, and alters some of the facts. It can be found as an episode of the Ave Maria Hour.
But here's a little summary:
Born of noble lineage, she grows up a rich spoiled brat. Her mother puts her in a Catholic boarding school in Rome at the age of 10, but she is, essentially, kicked out after a year because of the terrible tricks she plays on other students. If you've seen The Trouble with Angels, she would have made the pranks of those girls look rather tame in comparison.
Her father had no love for the Church. The mother grew ill and was in a nursing home. Alessandra grew up on the estate. She had a crisis of faith, and eventually lost her faith.
She married an Italian nobleman at the age of 18 and lived on his family estate. She had two sons.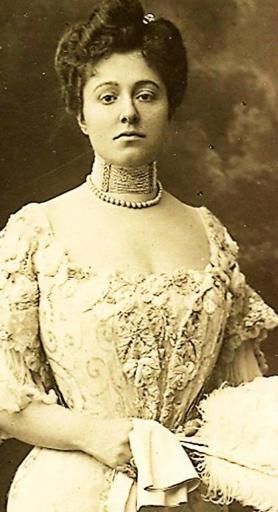 Her husband died young. She moved about in the "high life" circles. She ended up living with a famous Italian poet named Gabriele d'Annunzio, who was famous for his womanizing. He tired of her, and she was back on her own again.
She was in communication with a priest, but had very little faith. He told her to go to Lourdes. She happened to be there when the most miraculous cure of the year happened, and the office of medical investigations was working on the case. She regained her faith. Her sons, unfortunately, died of tuberculosis.
Eventually, she entered the Carmel of Paray-le-Monial in France, and years later became the mother superior.
A longer summary is at this site.