The 1950s were an amazing time. A song called "Our Lady of Fatima" made the charts–even to the top 10!
There was an article in Time Magazine about the song, which you can read here.
You can listen to Andy Williams sing this song at Last.fm.
The song was released by a number of artists. Here are images of a 45 released by the Mariners–a quartet of two black and two white men who met in the Coast Guard.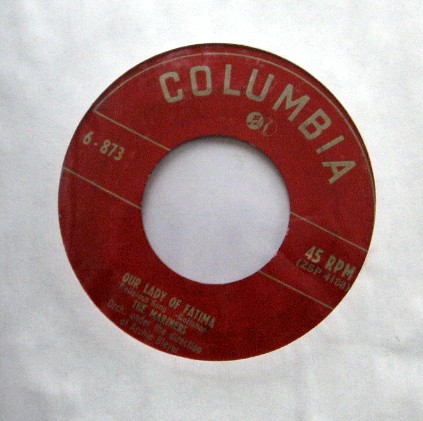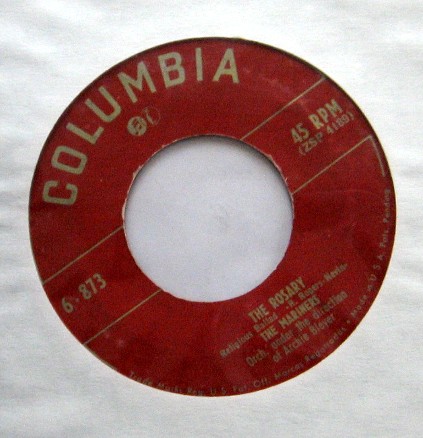 Of course, musicians continue to honor Our Lady with new songs and new arrangements of old songs. Here's Joe Zelek's arrangement of the "Hail Mary."
For an example of new original music, here's Crispin's "Regina."