The Marians of the Immaculate Conception received Pontifical status in 1699, but did not get their own rule at the time. Instead, they were put under The Rule of Ten Virtues (modified for a male community), a rule for a community called The Order of the Blessed Virgin Mary, and more commonly known as the Annunciade (Annunciation Sisters).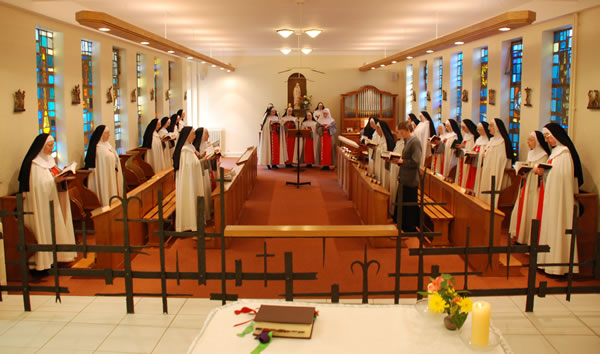 They were founded in 1501 by St. Joan of France (the family name de Valois) with the support and counsel of a Franciscan, Fr. Gilbert Nicolas, also known by the name of Blessed Gabriel Maria.
The first convent of the Annunciades was founded in 1501 at Bourges – the seat of the Duchess of Berry. St. Joan died in 1505, but the evangelical work begun by her grew, producing over fifty convents that existed up until the time of the French Revolution, which destroyed nearly all of them.
Today the Order numbers around eighty nuns living in eight convents in France, Belgium and Costa Rica. A new foundation has begun at the Marian Shrine in Liche?, Poland, which the Marians administer.
For further information (in English, no less!), you can check out this website started by the sisters in Poland: The Annunciade.