There is definitely a renewal of vocations in the Marians. When I entered as a postulant back in the 1990's, there were 4 men in temporary vows, 3 postulants, and 4 novices.
Today there are 2 students in perpetual vows, 17 men in temporary vows, 4 novices, and 2 postulants.
Here's a picture of this year's renewal of temporary vows: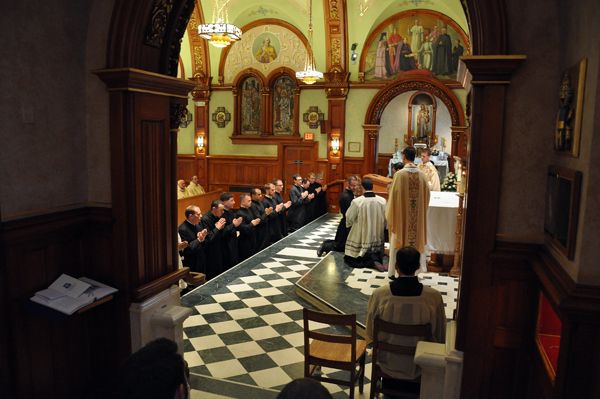 The Marians do not advertise for vocations in outside publications. I believe that the combination of individual apostolates (i.e. Fr. Seraphim, Fr. Calloway, Fr. Gaitley, and others) and other apostolates relating to the Divine Mercy message have helped bring in vocations.